Although we all know that we should think about our health before it's too late, many of us often forget about the importance of taking good care of ourselves.
From eating a healthy diet to exercising regularly, there is so much we can do every day to become more proactive with our health.
This means that you will need to take action to improve your health before you suspect that there is anything wrong.
If you often need a reminder about looking after your physical and mental wellbeing, this article will provide you with a few key steps that will help you change the way you think about health.
Fuel Your Body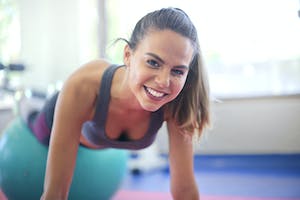 Nutrition is a crucial part of how you feel and look every day. The food that you eat provides you with the energy you need to fuel your body and tackle all types of challenges.
Also, maintaining a healthy diet will boost your immunity and strengthen your bones. Therefore, it's important to opt for foods with high nutritional value, which will provide your body with the building blocks, necessary to re-build and replace cells.
For best results, it's essential to strive for a balanced diet, combining protein, complex carbohydrates, and healthy fats. Although not every meal has to be perfect, you should aim to eat a healthy diet most of the time.
Schedule A Health Assessment
It's crucial to schedule regular health assessments to ensure that everything is fine. This is because symptoms of certain diseases may not be noticeable straightaway.
At Echelon Health, you can have a personal health assessment to screen for diseases, which are considered to be some of the leading causes of premature death. As a result, if there is anything developing at an early stage, you can take action right now and get it treated before it becomes serious. Make sure you speak to the team at Echelon Health to discuss your health assessment requirements.
Stay Active
Another great way to lower your risk of certain diseases like stroke, heart disease, or type 2 diabetes is to ensure you stay active as you age. If you are not physically active at the moment, you can start slowly and get fit over time.
Even a few minutes of walking every day can have a variety of health benefits. Try to incorporate different cardio activities to get your heart rate up, such as dancing, swimming, or jogging. You can also include muscle-strengthening activities by using resistance bands and weights.
Minimise Stress
Stress can have a detrimental impact on our lives, as it can make us feel more irritable and frustrated than before.
Moreover, if you often feel stressed, you might be more susceptible to certain illnesses, so it's important to find ways to relax and destress as often as you can.
For example, it can be a good idea to start practising mindfulness or meditation to calm your mind and restore your energy. In addition, you should try to avoid certain unhealthy habits, which might make you feel more stressed, such as overeating, smoking, or drinking too much caffeine.