Entrepreneurs are individuals with skills in handling a business to make a profit after undergoing certain risks. However, after going through the rigors of the day, they could be stressed out in so many ways, including mentally. In fact, being an entrepreneur increases your risk of having a mental condition. According to research, entrepreneurs are 50% more likely to have mental illness such as ADD, ADHD, bipolar disorder, addiction, depression, or anxiety.
It is therefore essential for entrepreneurs and  business owners to keep to certain habits that will help maintain their mental health.
This article will guide you through the proper information on how to maintain your mental health as an entrepreneur.
10 Mental Health Tips For Entrepreneurs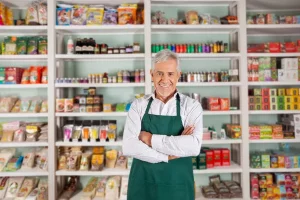 Here are some of the tips for entrepreneurs to maintain a good mental health:
1.
Identify stressors
Starting a business could be very engraving and stress triggering. To be mentally sound, you'd need to take note of the things that could trigger your stress. This would give you an idea of how to handle those stressors.
2. Pay attention to your body
Your body often might be trying to pass across some information to you. It's therefore essential to know every aspect of your body and take note of any discomfort you might be feeling.
For example, your body might give you some signals, which could mean you need rest or any other thing. So, paying attention to your body language and giving heed to its need is very important.
3.
Get enough sleep
Specialists advised that you get at least eight hours of sleep to get refreshed. You should set time apart to get adequate sleep after the day's hustle. Getting the required sleep allows the body and the brain to function at their best.
4.
Strike a balance
While going about the day's activity, there's a need to balance business, self, and family. Find time to connect with family members and do things that make you happy. This could help reduce the stress level.
5.
Exercise regularly
Exercises don't just keep you fit; it also reduces stress, relax the nerves, and give you a good sleep. You could therefore set out time for exercises. You don't necessarily need to hit the gym; you could take a walk, dance, or jog around the house.
6. Eat
good food
Eating is not all about taking in a large amount of food just to get filled. It's all about eating the right food with the proper nutrients which make up a balanced diet. You could reduce your intake of processed or canned foods and take more fresh fruits and prepared foods.
7.
Have fun
To be mentally healthy, you need to spice up your life with at least some fun. Find out the things that make you happy and spend your spare time indulging in them. You could take a trip, visit recreational centers, take a long ride, or climb a mountain.
Fun reduces stress and reduces the risk of depression, thereby making you psychologically healthy.
8. Talk to a mental health expert
Talking to a mental health professional, such as a psychologist, can help you deal with your mental health issue. If you are experiencing any form of depression or anxiety or if you constantly experience negative thought patterns, seeking help from a mental health expert can be beneficial to you. Consider going for therapy because it can help you better understand yourself and your feelings and generally make sense of your situation.
9. Have a support system
Medical professionals have stated that having a strong support system is vital for everyone and has many health benefits. A good support system provides you with higher levels of well-being, better coping skills, and happier life. Research also says that having a support system can reduce depression and anxiety and reduce stress. Furthermore, it promotes a sense of safety, belonging, and security and allows you to confide in others.
10. Take things one step at a time
This is an underrated mental health tip for entrepreneurs. It is imperative to take things one step at a time as an entrepreneur. Realize you can't do everything all at once and then expect the journey to be over immediately. Recognize your limits and be willing to outsource for help.
Final thoughts
Although being an entrepreneur can be challenging, and the journey can be difficult, you can protect your mental health. The above mental health tips for entrepreneurs can indeed be of benefit to you. As an entrepreneur, you should ensure that one of your main priorities is your mental health.