According to Sports England, disabled people are nearly twice as likely to be physically inactive (43%) than people without disabilities (21%). Yet, according to Paralympian Sophia Warner, "people with disabilities tend to be the ones who see the greatest benefits from exercise."
So, why the disparity? Sports England found that children with disabilities are more likely to be relegated to the sidelines in sports lessons at school, or suffer the social disappointment of being picked last for the team. Couple that with children needing to adapt traditional sports to suit their physical abilities, and it can leave them demotivated and uninspired.
One of the most common forms of disability in children is cerebral palsy, affecting 1 in every 400 babies in the UK. If your child has cerebral palsy, it can mean your family faces some unique difficulties, with exercise and activity being part of the challenge.
To help you navigate the new challenges after a cerebral palsy diagnosis, specialist lawyers Bolt Burdon Kemp have created a Cerebral Palsy Hub for Parents. You can use the hub to find information and insight into the condition, how it occurs, what treatments are available and any legal avenues you might want to pursue.
The importance of sport for people with disabilities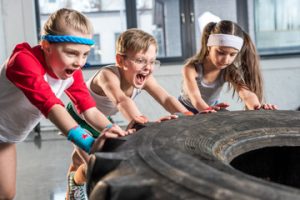 Paralympian Sophia Warner is one of the experts featured in the hub. As someone who has grown up with cerebral palsy and has become an accomplished athlete despite her condition, she brings a unique perspective to the conversation.
For Warner, the sport has greatly improved her physical and mental wellbeing. Regular exercise helps to keep her cerebral palsy symptoms at bay – taking care of issues like tight muscles and balance problems – as well as giving her mental state a boost. Combine that with the social aspect of being part of a sports team and Warner says sport has made a holistic difference to her mind and body.
Top tips to encourage children with disabilities to pursue sports
Warner began racing at the age of 19 and went on to win Silver at the 2011 IPC Athletics World Championships. In 2019, she received the British Empire Medal for voluntary service to disability sports. The following are some of her tips to encourage children with cerebral palsy – or indeed any disability – to give sports a try:
1. Enjoy the process of finding your sport
Warner wholeheartedly encourages parents to incorporate sport into their child's life. It helped improve her fitness levels when she was a child, improved her mental health and allowed her to have a better quality of life.
"Explore the many options available for sport," says Warner, and "take it slow. All the most successful athletes that I met were not pushed by their parents, but they were supported and encouraged. It is all about finding something that your child wants to do every day."
2. Don't wait for motivation to come to you
"Starting something new can be daunting," says Warner, "but don't be put off by initial barriers like a lack of confidence or motivation." If your child is feeling nervous or self-conscious before starting a sport, it may be a good idea to start the activities at home first, so they get a feel for the sport.
Starting at home – or at a private gym, home gym or therapy room – will also help them understand how their body reacts to certain sports. This understanding (as well as plenty of practice) can go a long way in helping children gain confidence.
3. Swimming is a must-try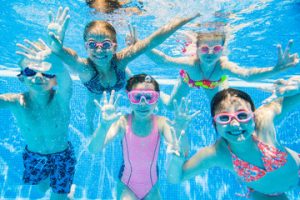 While you're exploring different sporting options, Sophia recommends adding swimming to the list. "From my experience, swimming complements other sports, and I know that I benefitted from swimming sessions alongside my training."
Whatever sport your child prefers, try to encourage them to add swimming to their repertoire gently. To start with, find a warm indoor pool and a swimming instructor with specific experience instructing children with the same disability as your child.
There is a huge variety of sports available that can have a positive effect on children's development and wellbeing, whether or not they have a disability. As you look to find your child's favourite sport – and one that makes an invaluable difference to their lives – make a point to enjoy the process. Sport and exercise should be fun, after all.