Fitness is a great industry to start a business. There are lots of opportunities to gain a sizeable income, plus, you enjoy an accessible venue for your overall wellbeing. Opening a fitness center is like hitting two birds with a single stone. You earn while you learn the best ways to be fit and healthy.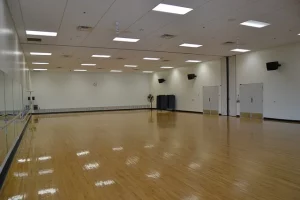 Workout routines vary widely. Fitness centers are not limited to just a single training program. Different fitness programs are here to offer flexibility for developing strength, endurance, flexibility, and balance. One of the more popular fitness programs is dance.
Dance is a cardiovascular exercise that helps keep blood pumping and muscles working. Dance could also help to manage issues with blood pressure, and blood sugar problems. It can also help regulate sleep, strengthen the immune system, and reduce asthma symptoms. Best of all, it is entertaining and enjoyable. There is no dull moment in a dance class, and it is not as challenging to inspire and encourage people to continue moving for their health and wellness.
If you love to dance and this is what you want to focus on while making a living, you are on the right page. We will give you insights on how to successfully open a dance studio and dance your way to success as much as you do to your fitness goals. Read on.
How to start
In any business, the start-up is the most challenging part. First, you need to back up your vision with a feasible plan to guide you through the process. From choosing your location to designing your dance studio, investing in equipment and staffing, marketing and promotion, and keeping up—your business plan should cover all aspects. Hence, you get a good grasp on where to start and where you are going.
Location, design, and equipment are three essential things that could help to draw the crowd into your dance studio. You have to work hard to ace those three aspects on start-up, making sure they are perfect for your target market. The dance studio's location must be accessible, while its design should be aesthetically and functionally attractive. Unlike other types of fitness centers, dance studios require not too much equipment. But you do have to invest in some good quality sound systems, full-length wall mirrors, and professional flooring, among others. You may obtain them through gym equipment financing options. This can help fund the things you need, ensuring you get the best quality possible to provide the best experience for your clients.
How to meet your business and fitness goals
To make your dance studio a success, you have to study the up-and-coming trends in marketing and promotion. Using the Internet to your advantage helps reach your long-term goals for your business. That is the name of the game these days.
But marketing your dance studio is also much easier if your heart is into dancing. On top of the marketing boost, you can get through online tools like SEO, social media, and others. You can also benefit from the fact that this is something you love to do and are committed to keep doing for your fitness goals. As you don't stop dancing and finding ways so others can love it as you do, your passion will be the driving force for your fitness business to keep up and succeed.