No matter what age group you belong to, regular exercise is essential to your physical health and mental well-being. But even when you understand the core benefits of working out, adopting the routine as a daily part of your life is easier said than done.
However, when you explore widely followed suggestions, you can integrate regular exercising into your schedule without straining yourself. This ensures that you can continue your journey towards ideal health without feeling a sense of dread every single day. 
To support you on this path, here are five tips to ease into exercising to help you on this path. 
1. Wear the Right Apparel
This suggestion might seem like a superficial tip but goes beyond its perceived skin-deep appeal. When exploring tips to make your workouts more beneficial, you may learn that wearing the right fit of clothes improves your mobility and contributes to better workout regimes. The mental motivation and confidence you get from wearing these clothes only add to these benefits. 
By looking into vendors such as Road Runner Sports, you can reap the rewards of this practice without breaking the bank. This ensures that you look as good as you feel after adopting different exercises into your daily routine. 
2. Don't Overdo It
When trying to lose weight, build muscle, or tone your figure, you might be tempted to fast-track the results by pushing yourself beyond your limits. But that is where you need to remember that your body needs time to go through the changes induced through a workout. You can neither get washboard abs nor receive sculpted arms with just a couple of weeks at the gym. 
You can start slow on your new workout regime by telling yourself that time and patience will get you the results you need. Whether you work out through a NordicTrack treadmill or elliptical, this helps you stay steady on your goal.
3. Track Your Results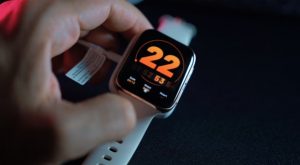 Even when you are only running a mile per day, you may want to see some sort of results on your figure. But when you are starting with any sort of exercise, the changes that you feel at first are not as visually prominent to others as you physically feel them. From the health benefits of strength training to the physical advantages of cycling, this holds true for almost every exercise on planet Earth. 
That is where you can track your results to see your progress in real-time. Apart from using a smartwatch, you can also use a Commit30 Fitness Journal to help you see your progress, and this goes a long way towards keeping you motivated. 
4. Invest in a Variety of Home Equipment
Buying home workout equipment allows you to exercise when you want, how you want. The advantages of not visiting the gym and starting your workout right at home are huge positives, and you don't have to break the bank to get this equipment either. 
While the practice may ask for your dedicated funds at the start, looking into this investment is worth your time and money. This ensures that you can exercise according to your comfort while also reaping the rewards you desire along the way. 
5. Hire a Personal Trainer
If you want something more than personal accountability to stick to exercising, you can look into hiring a personal trainer. These specialized professionals use their knowledge, experience, and skills to help you stay motivated about your fitness goals. You can get the most out of this practice by knowing what to consider while hiring a personal trainer, and this provides you with the ability to find the right professional to train with.
Through services such as Kanthaka online personal trainers, you can get these solutions right at the comfort of your home. This ensures that you can reap the rewards of professional guidance without making a massive dent in your schedule.
Being mindful of these tips allows you to make exercise a regular part of your life. But at the same time, these practices also put your relaxation front and center. This provides you with an excellent way to stay healthy while maintaining your lifestyle.