So, you've just learned that you're a drug addict. Up to now, you though your drug use wasn't anything out of normal. But, after a session with your doctor, you have determined that indeed, you're an addict.
How do you react? What do you do next? This 4-step guide discusses the first few steps you should take.
4 Essential Ways To Cope With Being Told You Suffer From Addiction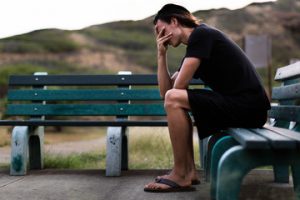 1. Don't deny it; accept the situation.
One of the biggest mistakes people make when they learn about their addiction problem is being in denial. Some will refuse to accept that they have an addiction problem even when the signs are there for all to see.
This is a dangerous path to take. Why? Because it's natural for humans only to attempt to solve problems they acknowledge. If someone feels they don't have an addiction problem, they won't seek a solution to the problem.
Acknowledging and accepting your addition problems will force you to take steps necessary to deal with the issue.
2. Learn about the consequences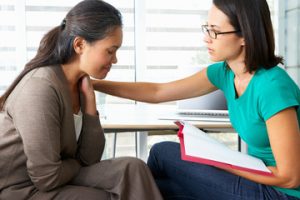 Sometimes people who've already acknowledged their addiction problems find themselves responding with "so what" when someone mentions their addiction. Learning about the consequences of addiction will help you understand why being an addict is not just bad for you but also for the people around you.
Alcohol addiction, for instance, often leads to depression, anxiety, and cognitive impairment. That's before you mention associated health problems such as liver cirrhosis and different types of cancers. Then, it's also a documented fact that alcohol addiction leads to financial problems, damages relationships and breaks up families. Surely, you don't want to create all these problems for your loved ones.
3. Understand that you're not powerless
Often, when someone realizes that they have an addiction problem, they start blaming themselves and may even consider staying away from social settings out of shame. This can quickly escalate into despair, leading to thoughts of self-harm such as suicide.
It is vital that you understand two things. One, that addiction isn't a sign of weakness or immorality. In fact, more and more studies are showing that addiction is a "disease" caused by deficits in the function of the prefrontal cortex. Secondly, these deficits can be corrected; the prefrontal cortex can be trained to view addiction as a bad thing. When this happens, the urge to use the drug wanes slowly.
4. Explore rehab
The first thing you need to know here is that rehab isn't always the solution. A good number of people have overcome their addiction problems without ever setting foot in rehab.
That said, though, rehab is one of your best options. There are several reasons why. For instance, rehabilitation centers comprise addiction specialists with the skills, knowledge, and experience needed to guide you out of addiction problems. Better still, rehab facilities are specially built and designed to help addition patients. From a drug-free environment to supportive groups, patients are guaranteed all the resources they need to overcome their addiction problems.
Remember never to lose hope
The news that you're addict can hit you hard. This is normal. No one wants to be called an addict anyway what's important though is not losing hope. You must keep a positive attitude through the storm. It will help you take back control.