Owing to the rapid growth of the legal cannabis industry, dispensaries are popping out like a bushfire. As a result, choosing the right dispensary has, indeed, become a daunting task for most people. 
However, it is crucial to note that your decision can have a profound impact on your medical issue. For that reason, you should exercise caution throughout the hunting process. But how do you find a medical marijuana dispensary that best fits your needs? What is the right way to ensure that you do not end up with inferior quality cannabis? Well, the following are some of the factors to consider before you make that critical decision:
Factors to Consider When Selecting a Medical Marijuana Dispensary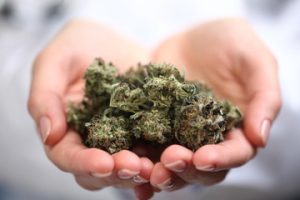 1. Environment
Not all dispensaries have the same atmosphere; they widely differ. Ensure that you feel comfortable and welcomed as soon as you walk in that door. Find a medical marijuana dispensary that has lounge areas and fresh coffee where you can relax as you wait for the budtender.

2. Price
Despite having a card, cannabis can be quite expensive, mainly if you are a frequent buyer. So, ensure that you find a medical marijuana dispensary that fits your budget as much as possible. Keep in mind that the prices are not fixed. So, do not be afraid to bargain. Let the budtender know that you will be their regular customer. They can assist you in working out a budget that you can afford without breaking the bank.  They must also have a way where you can make cannabis payments seamlessly.

3. Staff
Find a medical marijuana dispensary that has welcoming, knowledgeable, and patient staff. All of them should eventually know your names, show you their preferred products, and have a sincere interest in your well-being. That way, you will never have to feel uncomfortable anytime you visit them.
The staff should also discuss their history, preferences, the new products and strains, and growing methods without any difficulty.
4. Reputation
When searching for a cannabis dispensary, you should not make your judgment based on paper. Before you decide, it is wise to go through online reviews and the shop's official website – if you're in Seattle, you may wish to check out this Kirkland dispensary to see if they could be an option for you. Regardless of where you are, reviews are going to be one of the most useful things you can research. What are people saying about the dispensary you're looking at?
You can also talk to some of the consumers who have interacted with this dispensary and get their views. A person may have a bad experience with a particular clinic, but it is normal. Nevertheless, if the shop has got many negative reviews, it will be wise to consider a different one. Keep in mind that dispensaries with many positive reviews from their clients are highly likely to offer you great products and excellent customer service.
5. Health and Safety
When analyzing different dispensaries, health and safety should always come first. Ascertain that the clinic you have chosen is clean and everything feels right. Your dispensary of choice should create and store their products in a clean environment. Additionally, the products should also be stored and handled correctly.
Above all, the dispensary should keep excellent transaction records and certificates to show that they are meeting the government standards. Some of these details should include the type of marijuana, age of the purchaser, date of sale, and price. By ensuring that your dispensary is adhering to the set rules, you will have confidence in their products and services. 
It is your right to find a medical marijuana dispensary that satisfies not only your medical requirements but also one that makes your experience comfortable. You can get valuable information about such dispensaries from a trusted website.
ALSO READ: