Creating and following a diet plan can take a lot of you, especially your time. Unfortunately, it appears that the best way to get a meal fixed in your busy schedule is by settling for fast food. It may also be that you're a lover of fast foods. Either way, you can easily overload yourself with menu items of fast food with high levels of sodium, trans fat, and additives that may be harmful to your overall health. This article provides you with 5 healthy fast food options for weight loss.
It is a common belief that fast foods are not the most healthy food option for people and do more harm in the long term than the short-term good they offer. However, healthy fast food also exists even though many people do not realize this. Most nutritionists will say that eating fast food will most likely lead to weight gain and would advise clients looking to lose weight to avoid it. 
However, there are several dishes with plenty of nutrients and few calories that nutritionists recommend for people in a bind. So, if you are not sure about the scary ingredients that make up your favorite fast food, or you want to be sure of the nutritional value, go to the restaurant's website and look for the ingredient information. Then you can decide whether or not to place another order. 
One thing that needs to be made clear is that not all fast food options are unhealthy. There are several healthy fast foods that you can opt for if you lack the time but want to retain a good nutrition level and eat healthily. 
1. Grilled nuggets – Chick-fil-A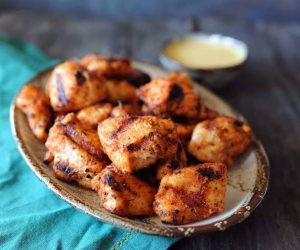 These are boneless chicken breasts made into bite-sized pieces and are marinated with the restaurant's blend of seasonings. It is grilled in a way that is tender and juicy. It is a healthy high-protein meal and is a healthier option compared to fried chicken nuggets.
Nutritional information: 12 pieces of this meal contains 170 cal, 31g protein, 4g fat, 1g saturated fat, 0g trans fat, 105mg cholesterol, 610mg sodium, 2g carbohydrate, 1g fiber, 1g sugar, and a daily value of 20% vitamin C, 4% iron, and 2% calcium. 
2. Grilled chicken wrap – Wendy's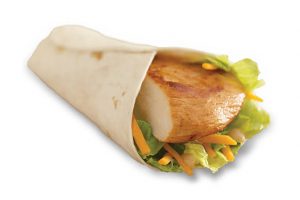 This fast food wrap is made of herb-marinated chicken breast grilled in flour tortilla, shredded cheddar cheese, and crisp spring mix. Smoky honey mustard is also used to prepare this food. You can take this meal and keep your calorie intake less than 500 calories when it is paired with a small side salad or little chili.
Nutritional information: this meal contains 300 cal, 20g protein, 13g fat, 4g saturated fat, 0g trans fat, 2g polyunsaturated fat, 2g monounsaturated fat, 60mg cholesterol, 720mg sodium, 230mg potassium, 26g carbohydrates, 2g fiber, 5g sugar, and daily value of 10% iron, 10% calcium, and 10% vitamin A.
3. Grilled steak soft taco – taco bell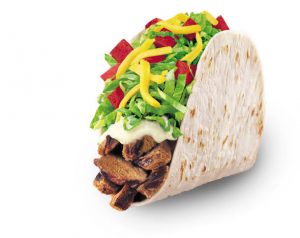 If you want fast food beef, this grilled steak soft taco from Taco Bell is a good one to consider. It is made with avocado ranch sauce, lettuce, tomatoes, and cheddar cheese. 
Nutritional information: this fast food contains 200 cals, 12g protein, 10g fat, 3.5g saturated fat, 0g trans fat, 510mg sodium, 30mg cholesterol, 17g carbohydrates, 2g sugar, 1g fiber, and daily value of 10% calcium, 10% iron, 6% vitamin A, 4% vitamin C.
4. Protein style burger – In-N-Out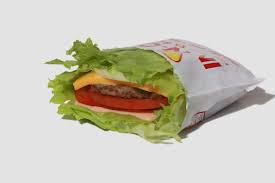 In-N-Out allows you to customize your order as you are able to order off their menu. For example, you have the option to order a burger that has lettuce in place of the bun. Removing the bun and replacing it with a protein-style burger helps reduce your carbs and calories intake. 
Nutritional information: the smallest size of this fast food consist of 240 cals, 13g protein, 17g total fat, 4g saturated fat, 0g trans fat, 40mg cholesterol, 370mg sodium, 11g carbohydrates, 3g fiber, 7g sugar, and a daily value of 4% calcium, 15% iron, 20% vitamin A, and 20% vitamin C.
5. MorningStar Veggie Burger – Burger King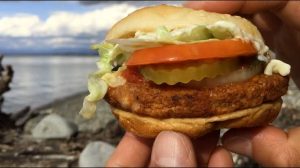 If you are ordering the veggies burger from Burger King, then you will be eating fast-food packed rich in fiber and protein. In addition, if you add a few slices of cheese to this burger, then you'll be picking up more calcium for yourself. You can also pair this burger with veggies and fruits to give you more satiety. 
Nutritional information: consuming this fast food without cheese gives you 390 cals, 21g protein, 17g fat, 2.5g saturated fat, 0g trans fat, <5mg cholesterol, 980mg sodium, 41g carbohydrates, 5g fiber, 9g sugar. There is currently no information about the daily values of iron, calcium, vitamin C, and vitamin A.
Conclusion
Most fast foods indeed contain ingredients in excess that make them unhealthy in the long run. However, what's not true is that all fast foods are unhealthy. There are lots of fast food options that are healthy that you can settle for if you don't have the time to make healthy foods by yourself. This article discusses a healthy fast food options for weight loss and mentions restaurants where you can find them. 
Author's Bio:
Justin is a blogger from Leicester, England, UK. When not teaching his little students and rooting for Leicester FC, he loves to share his thoughts and opinions about education, writing for an essay writing service.