Have you found yourself in a bit of a slump these last few months whilst staying at home? It's a common situation that many of us find ourselves in as lockdown measures have prevented us from leaving our homes and heading to the gym. Instead, we've found ourselves having easy access to the snack drawer and rummaging around for treats and sweets available to us.
There's nothing wrong with gaining a little weight, but for some, it can really affect our confidence. If you're feeling a little down from the weight gain, you definitely may be in need of a confidence boost and learn to yourself again, even if it means embracing the changes to your body. Read along further to find out how you can increase your confidence, even with a little weight increase.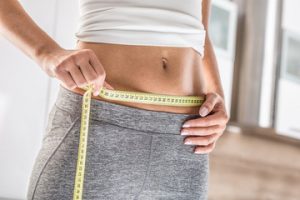 Get on the move daily
If you're in the realisation that you're not comfortable with your body, now may be the time to start exercising and incorporating a healthy diet into your lifestyle. These are considered the two main factors that you need to lose weight and feel fit. However, the obsession with this for many people is that they become too invested with following insane diet plans that claim they can lose weight instantly. This can be really unhealthy for your body as the diet plans can be practically unsustainable. 
Try to be realistic with your goals and expectations and base them on the time you have to exercise and cook healthy meals. Also, note that the exercises don't have to be extensive – exercise can range anything from going for a walk outdoors for an hour or so or jogging around the block to get outdoors. It can also be a great motivator to enjoy exercise with a partner as they can motivate you to go one extra step and generally become a confidence booster for you.
At the same time, when you're thinking about your diet, don't feel the need to completely cut out your favourite foods from your diet. Simply eat within moderation to ensure that your cravings are satisfied and your food can digest reasonably. 
Go shopping
Times are currently uncertain at the moment, so you may not have the benefit of heading out to the shops. However, for those who can, a great way to embrace your new weight and feel more confident in your skin is by trying on new styles and clothes. Be brave to try on clothes that you normally wouldn't and see how it suits your new shape.
It can be quite upsetting to go into your wardrobe and find clothes that no longer fit you, which is why you may need to invest in some new ones, especially if you're looking to embrace your lockdown weight. Aim to head out to the shops or shop online for one colour that you normally wouldn't wear. By looking at something different in your wardrobe, it can encourage you to wear it more often and boost your sense of confidence. 
Consider surgical options
Perhaps you're not happy with your weight gain, but you also want a quick solution to look fit again. Although this may not be an ideal option for many people, at the end of the day, your body is yours, and you should be able to do what you want with it. 
If you've struggled to lose your weight through healthy eating and exercising, cosmetic or weight loss surgery can be one option for you. Just be certain that it's something that you want to do, and you haven't been influenced by anyone else. Also, you want to be sure that you're choosing an experienced and well-established surgeon who can perform the procedure safely. 
A couple of procedures that can help to improve body contouring are a tummy tuck or mummy makeover. During your consultation, you'll be able to ask all the questions you need to your surgeon and be reassured that the procedure is right for you. You should be able to love yourself and embrace how you look, if this means that you want to go through with cosmetic surgery, then it can definitely be an option for you to consider. 
Being confident in yourself again
You're not the only person that's likely to have experienced weight gain during lockdown. There will be many people across the country who have likely done similar, but it's up to you whether you want to lose it again or embrace it again. Either way, the options above can provide you with a variety of options on both embracing or losing the weight that you've gained. 
Learn to yourself again if you don't feel like it right now. It's understandable to think that you're not in the best of shape at the moment, but there's always a solution to your worries, and these are just some of the ways you can help to overcome the ones you're experiencing.