Cannabidiol (CBD) is one of the many compounds that are derived from the cannabis plants (marijuana and hemp). It has earned for itself a name in the world of natural medicine thanks to the numerous benefits it is believed to offer to the human body. Despite the controversy surrounding the topic, some people suggest that CBD can come in handy in the treatment of cancer.
The preliminary results from the few studies on the interaction of CBD and cancer cells have shown some promises, but they are not yet conclusive. CBD and cannabis treatments have been touted as a good complement for cancer treatments.
So, what are some of the possible benefits of CBD for cancer patients: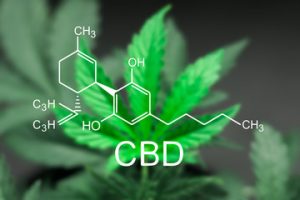 Relieving pain
Most of the time, cancer causes pain, which results from inflammation, nerve injury, and pressure on internal organs. The cancer treatment also adds to the pain. The pain can become so severe that it is resistant to opioids (powerful pain relievers).
CBD helps to relieve widespread pain by reducing inflammation. It does this by indirectly acting on the CB2 receptors. For the pain that emanates from nerve damage, THC is needed to act on the CB1 receptors.
Stimulating appetite
Loss of appetite, as well as nausea, is common among those suffering from cancer. The effect is having problems maintaining a healthy weight. Ingesting CBD, which delivers THC and various other cannabinoids to the circulatory system, can help to stimulate the appetite. The only thing in doubt is whether CBD alone can have the same effect. Towards that end, cancer patients can use CBD and cannabis products. To get high-quality ones, they should buy them from trusted sellers like Berkshirecbd.
Dealing with nausea
People with cancer may experience nausea frequently, especially as a result of chemotherapy. The good news is that CBD and other cannabinoids have shown promises of reducing nausea or relieving it. But one concern is that the anti-nausea effect seems to be brought by THC and not CBD. Those who would like to use cannabis for nausea need to be prepared for the possible psychoactive effects of THC in the products and seek their doctor's advice. Fortunately, most people get relief from low doses of THC. There are also low-level synthetic THC drugs with fewer negative effects.
Minimize the risk of cancer
Other than the benefits for those with cancer, could CBD help to prevent tumours and various cancers before they set in? Well, there have been indications along that line. According to a 2012 study, animals treated with CBD were observed to have a lower probability of developing colon cancer after being induced with carcinogens in the laboratory. It has also emerged from several studies that THC not only prevents tumours but also reduces them.
Negative effects of CBD
The risk of side effects due to CBD usage is lower because cannabinoid receptors in the brain act differently than many other drug receptors. CBD also does not affect the central nervous system (CNS) like opiates do, and there are no apparent dangerous doses of CBD.
With cannabinoid receptors spread throughout the body, the drug does not affect only the brain but even several different organs and tissues. Going by some small-scale studies, many people tolerate CBD well. However, some people could suffer some mild negative effects, including fatigue, appetite variation, change in weight, and diarrhoea.
Another side effect is that CBD can interact with a myriad of medications and bring about liver problems. Such medications include antidepressants, antibiotics, anti-seizure medications, blood thinners, sedatives, chemotherapy drugs, antianxiety medications, and others. CBD may also interact with supplements and OTC aids, so it is always good to consult with your doctor before using CBD.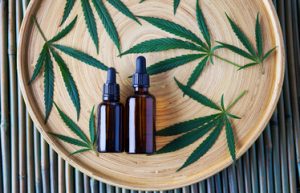 Conclusion
Although CBD may have shown to be beneficial for cancer patients, there is a need for scientific research to show prove it as an effective cancer treatment. The role that can be given to CBD and other cannabinoids is that of complementary treatment in some instances, for example, for those who need assistance to manage nausea and chronic pain. While using CBD and related CBD products for cancer, users should consult their physicians to be sure those products will not react with other medications. You should opt for a trusted brand like Woodies UK, for high quality CBD oil products.