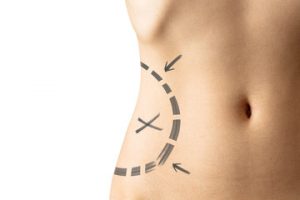 The weight loss industry is the next big thing in the business world today. Growing rates of obesity and overweight individuals and an increasing incidence of obesity-related comorbidities and poor quality of life are some of the reasons to blame for the flourishing weight loss industry.
According to the Marketdata Enterprises, the US weight loss market was estimated to be around $64 billion in 2014. On a global scale, the weight loss and weight management market is estimated to be more than $245 billion.
Innovations brought in by weight loss centres and diet foods and beverages companies continue to attract a whopping amount of individuals. The number of individuals continues to grow with the increase in rates of obesity, which can be partially contribute to worsening lifestyle habits, inactivity, and sedentary jobs.
But the truth of the hour is that the weight loss industry market partially helps individuals who are overweight. However, there is no respite for people who are morbidly obese and suffer from obesity-related conditions such as hypertension, diabetes, and high risk of a fatal cardiovascular event.
Such individuals rely on another aspect of weight management – bariatric or weight loss surgery. Bariatrics is altogether a different branch of weight loss management that intends to improve the quality of life of an individual who is morbidly obese and also suffers from the associated conditions.
Weight Loss Surgery: How Does It Help?
There are so many different types of weight loss surgeries, and each one of them has a specific approach to inducing weight loss. Some of these surgeries are minimally invasive, while others are more invasive. Nevertheless, as with any other surgery, there are specific risks involved with weight loss surgery as well.
It is fairly common for morbidly obese individuals to believe that weight loss surgery will do no good to their health. On top of that, the non-surgical weight loss and weight management companies tend to play over their feelings by inducing fear that surgery is no longer a necessity and can negatively affect them if conducted.
However, this is not true. A weight loss surgery can dramatically improve the quality of life of an individual. It can not only help reduce as much as 60 to 80 percent of the excess weight but also improve the status of the comorbidities that the person suffers from.
It has been seen that weight loss surgery can completely cure sleep apnea and hypertension in some individuals. Improvement in blood sugar levels and other comorbidities has a direct positive impact on the risk of fatal events such as stroke and heart attack. Such individuals can healthily live their lives, without any fear.
But, You Need To Sacrifice To Gain Quality Life Back After Weight Loss Surgery
Weight loss surgery is not something that delivers miraculous results overnight. It takes a lot of efforts, patients, and strength to be able to witness and reap its benefits. Bariatric surgery is just a means to reach the ideal weight and improve the overall health. However, how soon the objective is met and whether it is met or not depends on the individual who undergoes surgery.
The following are the two long-term sacrifices that people who undergo weight loss surgeries such as laparoscopic sleeve gastrectomy, gastric bypass, duodenal switch, and laparoscopic gastric bypass are required to make to experience optimum results:
Stick to a healthy diet for a lifetime
There is no use of opting for a weight loss surgery if the person returns to the previous unhealthy diet and junk food after the procedure. To be able to witness weight loss, one has to stick to a strict diet, which is not necessarily bland and boring. The focus should be on to consume healthy foods and limit the consumption of refined and fast food, in addition to sugars and unhealthy fats.
Exercise daily
Movement is vital after the weight loss surgery. One must indulge in light activities and exercise such as brisk walking and jogging after the surgery to be able to lose weight quickly. Indulging in exercising boosts the metabolism and helps burn stored fats and the calories that are consumed through food.
The key is to understand that weight loss doesn't happen overnight, even if you've had bariatric surgery. A weight loss surgery works by limiting the amount of food that you can eat at a time or limit the absorption of nutrients or both. Therefore, it takes time for it to show results. There are no downsides of a weight loss surgery, but all it takes is excellent efforts and discipline to be able to achieve the results.
Author Bio
Guneet Bhatia is a freelance medical writing professional and has catered to the requirements of more than a dozen clients located across the globe. She is an aspiring novelist who intends to live a nomadic life with a vision to empathetically touch as many lives as a person can during his or her lifetime. She has a vested interest in breaking the health myths that people often surround themselves with.